Boulders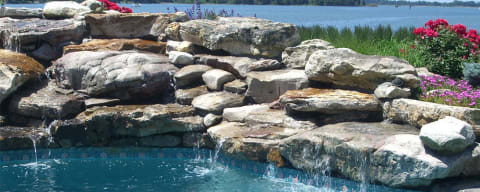 The Stone Store has one of the most unique and complete selections of boulders and large rocks in the market. From small garden accent rocks, to large multiple ton specimens, our boulders have been used in projects for residential, commercial, and municipal applications including passive barrier boulders, also known as security boulders used in many government facilities. Boulders at The Stone Store are classified by type and packaged by the pallet or by the pound.
The Stone Store can deliver and place your boulders too.
Whether you're looking for large landscaping rocks, small decorative boulders, imbricated rip-rap or huge barrier boulders, we have plenty of large rocks and boulders to suit your needs. Call us at: 410-766-4242 or request a quote Request A Quote today.