Custom Orders and Stone Fabrication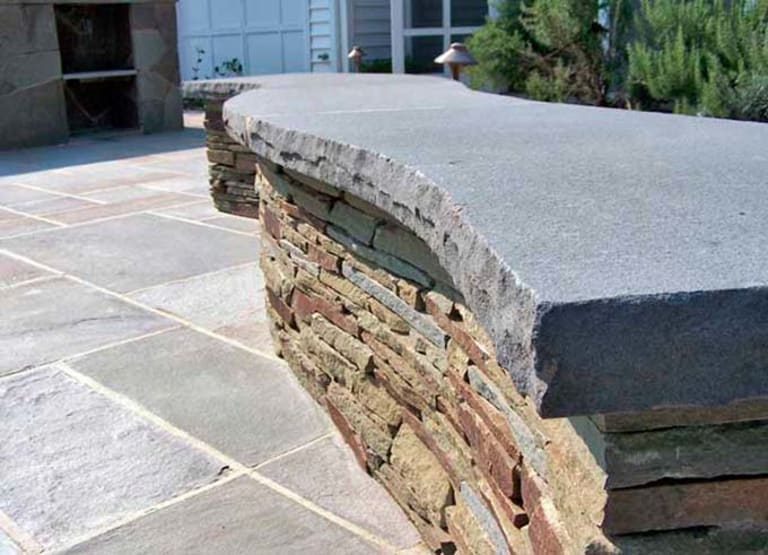 No matter how unique your style, you can upgrade outdoor architecture with custom stone fabrication at The Stone Store. The Stone Store specializes in Custom Orders and Custom Stone Fabrication, crafting beautiful natural stone finishes and elegant custom edges that will enhance your outdoor spaces for years to come.
The possibilities are limitless; from custom finishes (thermal, rock face, bull nose, etc.) to radius cuts, to special hearths and mantle pieces. The Stone Store can assist you at every level from concept to design to material specification. Our custom order division services projects of any scale and is experienced with handling templates and shop drawings. Stone adds timelessness to any project and a custom order can make it exclusively yours.
Cutting services available. Call 410-766-4242 for details