Meet Milo, The Stone Store Mascot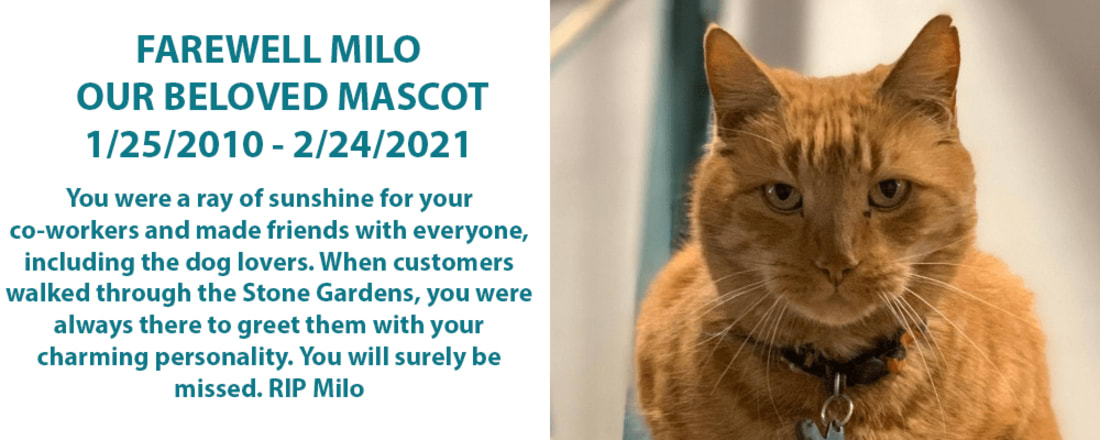 Milo the Master Mouse
Hard Day at Work
Milo, is a 4-year-old orange Tabby. He was born and raised on a farm until his owner passed away, then Milo had to go into a foster home. His foster parents already had 3 cats of their own, so Milo needed to find a forever home. Luckily for Milo, somebody shared his picture and his story with some of the cat lovers at The Stone Store. And in March of 2019, he became a part of The Stone Store family.
Most of the time, Milo is cared for by two of our employees, Lynn and Nora; but everyone loves him. What's not to love about Milo? He's super friendly. He loves the customers and walks up to them, does a little leg rub, meows and even will lay down at their feet to pet him. He also knows his name and will come to you when you call him.
In his spare time, when he's not busy being The Stone Store Mascot, Milo enjoys relaxing on the yard crew's break area table; he thinks he's one of the crew. He also has his own chair in the shop – it's red and you'll know it's his from all his orange hair on the seat.
He looks forward to his daily morning cat treats (but I'll let you in on a little secret, he knows how to give you that "I'm a poor pitiful kitty look" so he usually gets treats throughout the day).
When customers ask about Milo, we share his story and how he's such a purrrfect fit here at The Stone Store with his orange fur and black collar. He seems very happy here and a great addition to the team.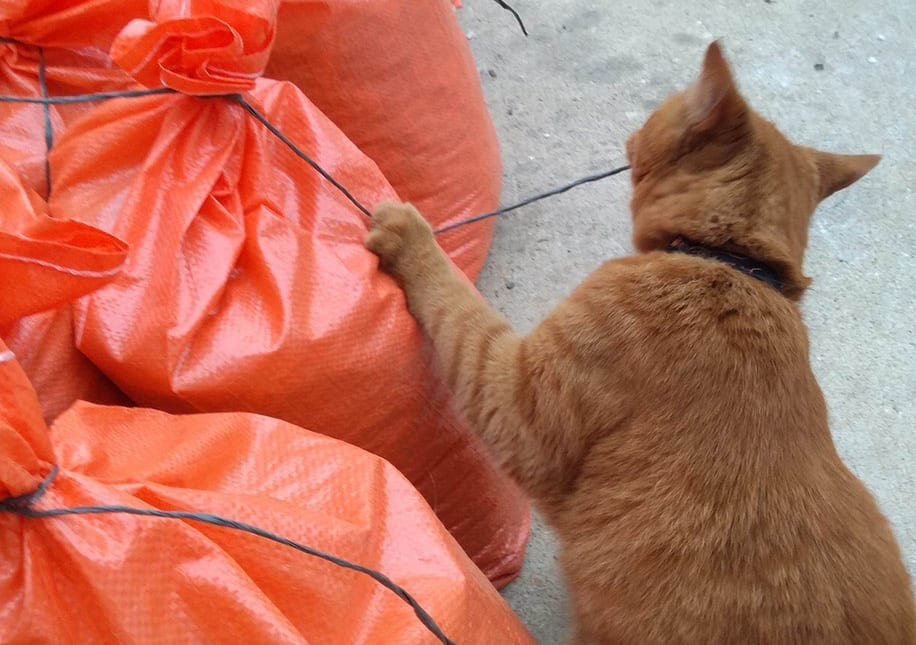 Milo helping to bag materials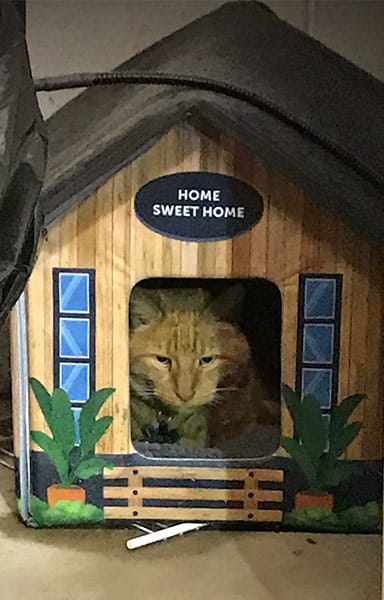 Milo in his house