MSI Surfaces
Pavers and Wall Systems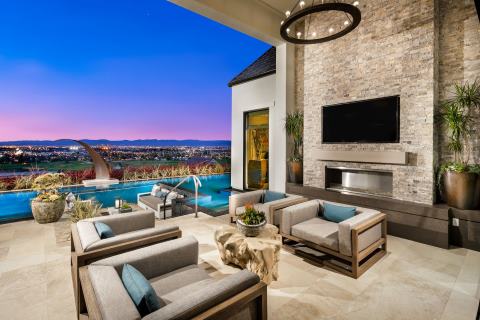 MSI Natural Stone Pavers
The Stone Store is delighted to provide our customers with an extensive selection of top-quality hardscaping materials from one of the leading brands in the industry, MSI. Renowned for their durability and beauty, MSI's materials are an excellent choice for both residential and commercial projects.
Our inventory includes a wide range of materials from luxury tile to natural stone, with outdoor pavers and porcelain veneer panels being among our top products. We offer a variety of outdoor pavers, expertly crafted to withstand the toughest weather conditions while preserving their beauty and sturdiness. Porcelain veneer panels are a popular choice for adding a touch of modern style to any outdoor living space, and they come in different colors and textures to suit any design preference.
In addition to our selection of pavers and veneer panels, The Stone Store is thrilled to offer MSI's Rockmount stacked stone panels. These panels boast an impressive combination of natural stone textures and colors, making them a perfect choice for creating a unique and timeless look for any hardscaping project. Whether you're designing a cozy outdoor fireplace or an extensive outdoor kitchen, our Rockmount stacked stone panels will add a touch of rustic charm to your outdoor living space.
At The Stone Store, we take pride in offering MSI's exceptional materials to contractors, designers, and homeowners for all their hardscaping needs. With our extensive inventory and commitment to customer satisfaction, we are confident that we can help you create the outdoor living space of your dreams.
For more information about MSI Surfaces, call The Stone Store at: 410-766-4242
---
MSI Surfaces at The Stone Store
MSI Outdoor Paving
---
MSI Porcelain Veneer Panels
---
MSI RockMount Stacked Stone Panels