HOURS: Monday — Friday 7:00am - 5:00pm
Closed Saturdays Until March 2023
Recycled Materials
♻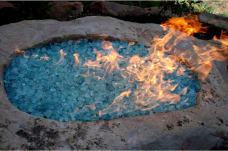 The Stone Store has always focused on preserving the environment by selling and promoting eco-friendly products. The materials we sell are widely used in the construction industry and consist of recycled concrete, asphalt, stone and brick. The finished products are always limited, based on the availability of the raw materials in the market place. Below is list of the popular sizes available most of the time. Please call our sales department at 410-766-4242 for questions and availability.
Recycled Concrete
RC-6 (Base material 2 inches to fine)
RC-57 (1 ½ inches minus)
RC-2 (3 inches minus)
RC-Surge (3 inch - 8 inch)
Recycled Asphalt
RAB (Base material 2 inches to fine)
Asphalt Millings-Fine Grade (size varies)
Asphalt Millings-Coarse Grade (size varies)
.
Due to the nature of our earth's products: color, exact sizing, and special characteristics cannot be guaranteed. Please be aware of computer monitors and desktop printers when selecting colors whereas they may appear different from the actual. Please visit our Terms and Conditions quality section for further details.
Copyright © 2022 The Stone Store. All rights reserved.
↑ TOP ↑
Last Updated: Jan 20th, 2023